Nurturing Compassion & Creativity in Education Conference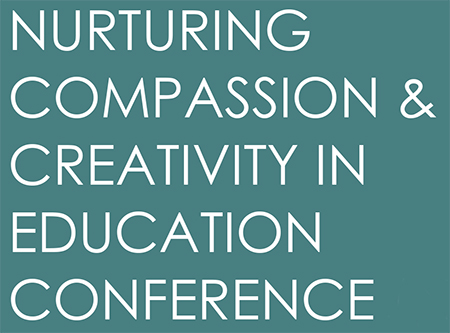 LEARN, NETWORK, and ENGAGE!
Breakout sessions will provide opportunities for like-minded education professionals, researchers, advocates, and others interested in compassionate and creative education!


April 28 and 29, 2017 (Instructional Leadership Conference on April 29)
WCSU Doctor of Education in Instructional Leadership Program
WCSU Dept. of Social Work
DNKL Tibetan Buddhist Center for Universal Peace
WCSU Center for Compassion, Creativity, and Innovation
Sessions include


Integrating Yoga & Mindfulness in Schools
Developing Social Emotional Learning in Students
Mindfulness for Educators
Compassion in Practice
Compassion & Analytical Selective-Focus Skills (COMPASS)
Teaching Compassion in Children with Comfort Dogs
TeachLive Laboratory: An Update
Creating Enrichment Academies in Elementary Schools
Cultivating Cultural Awareness in Middle School Students
among others...
"Choosing Love" Keynote by Scarlett Lewis on April 29, 2017
You can't always choose what happens to you, but you can always choose how you respond. Even after a tremendous tragedy. Learn how Scarlett Lewis chose love following the murder of her 6-year-old son, Jesse Lewis, alongside 19 of his first-grade classmates and 6 teachers and administrators in one of the worst mass shootings in US history. The process started with a profound chalkboard message left by her son, of "Nurturing Healing Love" that led to a worldwide movement to choose love. Learn the tremendous benefit of making this most important decision of love over fear and how this can lead you to love in every situation.