Nepal Rebuild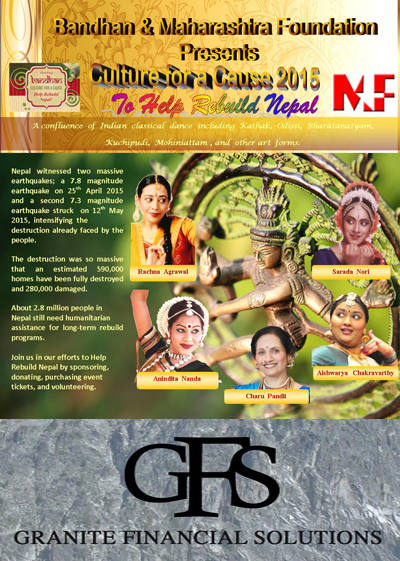 Nepal witnessed two massive earthquakes; a 7.8 magnitude earthquake on 25th April 2015 and a second 7.3 magnitude earthquack sturck on 12th May 2015, intensifying the destruction already faced by the people.
The destruction was so massive that an estimated 590,000 homes have been fully destroyed and 280,000 damaged.
About 2.8 million people in Negal still need humanitarian assistance for long-term rebuild programs.
Join us in our efforts to Help Rebuild Nepal by sponoring, donating, purchasing event tickets and volunteering.
Ticket prices:
Adult Gold - $50
Adult Silver - $25
Adult General - $15
Child under 8 - $8
To purchase tickets click Buy Tickets; to sponsor, donate, or volunteer,
click here
.
For VIP Seating, click Buy Tickets; then on the next screen select General Admission, click Pick Tickets, then Apply Discount to change to either Gold or Silver Level Seating. These seats guarentee you center section in the first few rows.